How to file reimbursement claim on Health Insurance Policy?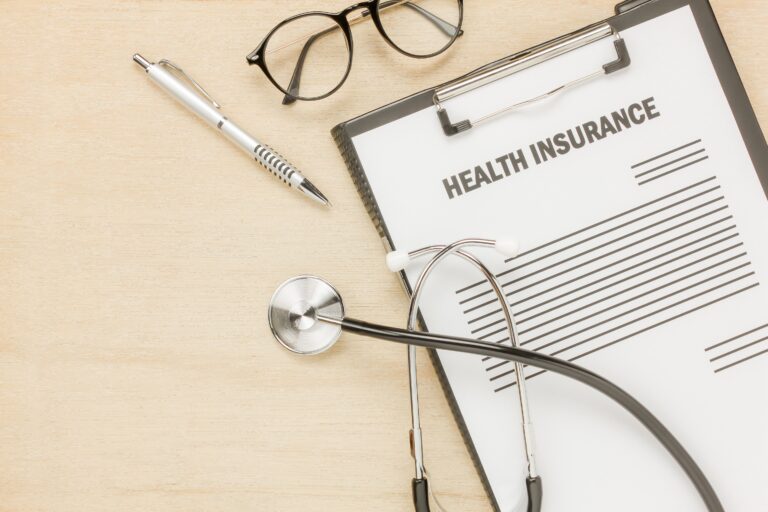 Buy Health Insurance in under 5 minutes and Save upto 75%*
The primary reason for purchasing health insurance is to receive financial assistance in the event of a medical emergency. You must file a reimbursement or cashless claim with the insurance provider for this. Because cashless claims are only accepted at your insurer's network hospitals, you must file a reimbursement claim for optimum care received at other facilities.  
When Can A Reimbursement Claim Be Made For Health Insurance? 
A reimbursement claim can be made by an insurer under the following situations: 
If one needs to get medical assistance at a hospital which is not a part of the insurance company's network.  
If the insured is admitted to a hospital which is not a part of the insurance company's network because of a serious medical emergency.  

If the insurance company has rejected the cashless claim by the insured.  
Steps To Follow While Filing A Reimbursement Claim As Per The Health Insurance Policy 
The following steps need to be followed in trying to file a reimbursement claim in alliance with the health insurance policy: 
Step 1: Inform the Insurance provider 
The first step is to notify your insurance company or a Third-Party Administrator (TPA) of your urgent situation or planned hospitalisation. If you intend to be hospitalised for treatment, you must notify the insurer or TPA 48 hours in advance. If, on the other hand, you are taken to the hospital because of a medical emergency, you must notify your insurer or TPA within a span of 24 hours. 
Step 2: Get Treatment  
After notifying your insurer, simply seek treatment at a hospital and concentrate entirely on getting well. 
Step 3: Payment of the Hospital Bill 
When you are released from the hospital, ensure to pay the full hospital bill. 
Step 4: Get the necessary Documents 
When you are discharged from the hospital, make sure to obtain all medical documents related to your treatment, including the healthcare expenses and discharge summary. 
Step 5: Fill out the Claim form  
Fill out the reimbursement claim form provided by your health insurance company and attach all necessary documentation. 
Step 6: Submit the documents to the Insurance Company  
You must submit all the necessary documentation to your insurance provider within the time frame specified in the policy (usually 15-30 days). You can verify your policy papers or contact the insurer to find out what documents are required. 
Step 7: Verification of documents and Evaluation of Claim Request 
The insurance company will verify all documents received and cross-reference them with the coverage provided by your health insurance policy. After the documents have indeed been verified, your claim will be either accepted or rejected in a span of roughly 30 days of receipt. If the insurer requires additional documentation, they will notify you. 
Step 8:   Paying Claim Amount 
If your claim is accepted, the insurance company will reimburse you for the amount of the claim. 
Documents Required To Make A Reimbursement Claim 
To make a reimbursement claim for health insurance, you will typically need to provide the following documents: 
A completed claim form, you can usually be obtained it from your insurance provider or on their website. 

Original bills and receipts for the medical expenses you are claiming, including any prescriptions, lab tests, and medical procedures. 

Any supporting documentation, such as a doctor's note or medical report, that confirms the necessity of the treatment you received. 
A copy of your insurance card or policy number, to confirm that you are covered for the expenses you are claiming. 

A copy of your ID proof 
It is important to check with your insurance provider for specific requirements, as the documents required may vary depending on the type of claim made and your insurance policy. 
Considerations To Make When Filing A Healthcare Insurance Reimbursement Claim 
When filing a healthcare insurance reimbursement claim, there are a few important considerations to keep in mind: 
Timing: File your claim as soon as possible after incurring the medical expense. Some insurance policies have a time limit for filing claims, so it's important to submit your claim before the deadline. 
Check your coverage: Make sure that the medical expenses you are claiming are covered under your insurance policy. Review your policy or contact your insurance provider to confirm coverage. 
Keep records: Keep all bills, receipts, and any other documentation related to your medical expenses in a safe place. You'll need these documents when you file your claim. 
Follow the instructions: Carefully read and follow the instructions on the claim form. Make sure all the required information is included and that the form is completed accurately and legitimately. 
Check the status of your claim: You can check the status of your claim online or by calling your insurance provider. This will help you identify any issues or missing information that may be delaying the processing of your claim. 
Be prepared for denials: Claims can be denied for a variety of reasons, such as the treatment not being deemed medically necessary or not being covered under your policy. If your claim is denied, you can usually appeal the decision. 

Keep in mind that policies and rules may change, it is always important to check with your insurance provider for updated information. 
Get Best Insurance Plan For

Insurance is the subject matter of the solicitation. For more details on policy terms, conditions, exclusions, limitations, please refer/read policy brochure carefully before concluding sale.
Ginteja Insurance Brokers Private Limited. All rights Reserved
Copyright © 2023