What is First party, Second party and Third party in Bike Insurance?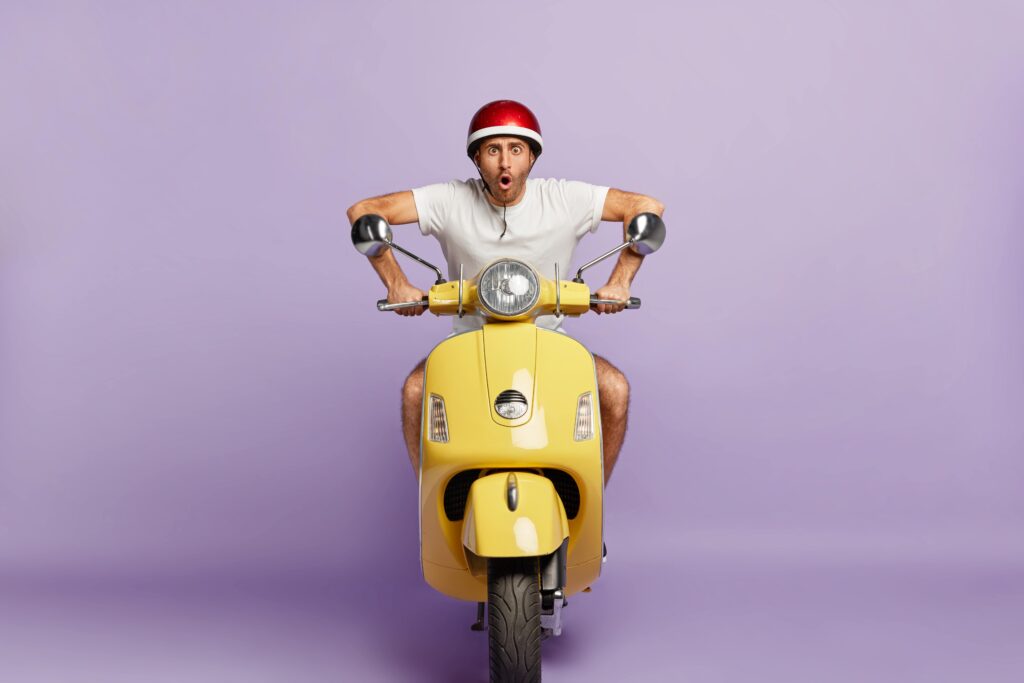 Buy Bike Insurance in under 5 minutes and Save upto 75%*
What does First-Party Bike Insurance mean? 
Those people who buy the insurance policy are often referred to as "first party" with respect to bike insurance. This individual has to pay a fixed amount as premium in order to avail the benefits and settlements as per the bike insurance plan. 
First-party bike insurance is a kind of insurance that provides complete protection against any kind of damage that is caused to your two wheeler. This insurance also covers losses caused because of theft, complete loss, damage caused unintentionally and disasters that are either man-made or natural.  
Two parties are involved in this kind of bike insurance, which means you and the insurance company get into a contract. When you put up a claim, the insurer is bound to compensate you as per the terms and conditions of the policy. First party insurance is thus the title provided to this sort of bike insurance owner. An alternate name to this is "Own Damage" cover.  
What is included in First-Party Bike Insurance?   
The following factors are included in first-party bike insurance: 
Damages or loss caused to the vehicle as a result of an explosion, lightning strike, fire, theft, housebreaking or self-ignition.  

Strike or Riot, earthquake resulting in fire, landslide, shock or rock slide resulting in car damage. 

Any damage caused to the vehicle because of a natural disaster like flood, landslide, storm, inundation, typhoon or other forms of natural calamity is looked after. 
The harm or damage caused to the vehicle during transportation via road, rail, elevator, aircraft, lift and inland canal.  
What does Second-Party Bike Insurance mean? 
In bike insurance "Second Party" is a term used to mean the entity that offers insurance coverage. In this case, it is the insurance provider. The insurer is obligated to offer the payment of the claim that is made against the insurance policy. The first party on the other hand is liable to pay the decided premium amount. 
In reality "second party bike insurance" has no such meaning. The insurance provider is however known as a third party.  
What does Third-Party Bike Insurance mean? 
The owner of the bike is supposed to get third party insurance before they can use their bike on public roads. In case the vehicle involved is an insured vehicle then third party insurance would be subjected to pay a certain amount for property damage or injuries caused to the third party. As per the Motor Vehicle Act, in case a vehicle is found running on the roads without a third party insurance then the owner would be subjected to imprisonment for months or pay ₹5000/- or both.  
Both the owner of the vehicle and the insurance company enter into an agreement which compels the insurance provider to pay back the insured sum to the insurer. This is specifically in case the vehicle owner encounters legal issues because of causing damage to someone's property or causing personal injury to an individual. This insurance policy is mandatory for all vehicle owners.  
What is included in Third-Party Bike Insurance?  
In case of the following circumstances, the vehicle owner can remain stress-free about the legal liability as the third-party bike insurance will look after the same.  
The protection offered against loss of life or injury caused to another person without the fault of the driver.  
Personal accident insurance and protection against damage caused to another person's property as a result of an accident. 
Exclusions in Third Party Bike Insurance 
The harm caused to your vehicle  

Driving without having a valid insurance 

Law breaking while driving 
Get Best Insurance Plan For

Insurance is the subject matter of the solicitation. For more details on policy terms, conditions, exclusions, limitations, please refer/read policy brochure carefully before concluding sale.
Ginteja Insurance Brokers Private Limited. All rights Reserved
Copyright © 2023